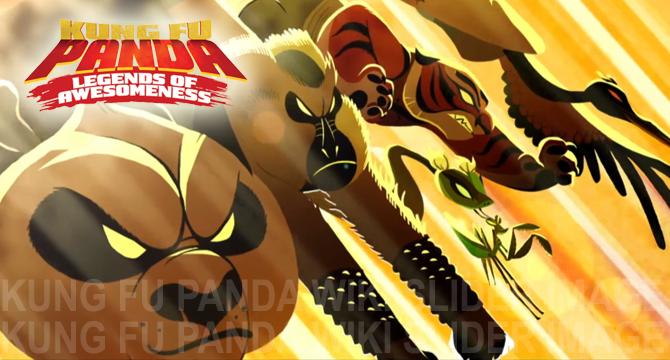 WARNING:

This wiki contains spoilers. Most have been tagged, but please read at your own risk.
For more information, please view our Spoiler Policy.
About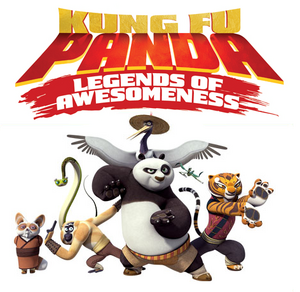 Kung Fu Panda: Legends of Awesomeness (also known as Kung Fu Panda: The Series or simply Legends of Awesomeness) is a television series developed by Nickelodeon and DreamWorks Animation. According to executive producer Peter Hastings, it is a continuation of the first film. The show premiered worldwide on November 7, 2011 with the airing of the episode "Sticky Situation".
Featured Articles
VIPER

Master Viper

is a current member of the

Furious Five

and a master over the

Snake style

of

Hung Ga kung fu

. She was born fangless into the highly respected

Viper Clan

to her

mother

and

legendary father

. She eventually went to train at the

Jade Palace

under the instruction of Master

Shifu

, in time achieving the rank of Master and becoming a member of the Furious Five alongside her fellow classmates:

Tigress

,

Monkey

,

Mantis

, and

Crane

.

Viper is known to be the most gentle and compassionate of the Five, having been the only sympathetic member towards

Po

when he first arrived at the Jade Palace. She balances this nature of hers with her flexible, fluid and explosive

fighting style

, often taking advantage of her opponents by wrapping around their limbs and having them attack themselves.
| | |
| --- | --- |
| | SCORPION'S STING |
MR. PING'S NOODLE SHOP

The

noodle shop

is a popular

noodle restaurant

located in the

Valley of Peace

, serving as both a restaurant and home to its owners, the Ping family. Won by

Mr. Ping's grandfather

four generations ago, the shop currently serves as a family business, protected with a "secret ingredient" in the noodle soup. The shop is currently run by Po's adoptive father,

Mr. Ping

, who takes pride in the success the shop has gained in his family. The shop has previously been named "Golden Harvest Noodle Restaurant", but ever since Po's success as the

Dragon Warrior

, Mr. Ping has started to also sell tofu and renamed the shop "Dragon Warrior Noodles & Tofu".
Poll
What is your favourite main character?
Featured Quote
:"Skadoosh!"
-{{{speaker}}}[[{{{source}}}|[source]]]